HDPE Textured Geocell Introduction:

HDPE Geocell Gravel Grids, Textured Perforated geocell 100-400,HDPE Geocell ,PE Gravel Grids, PE Driveway Geocells.
HDPE Textured Geocell Features:
1).Light weight, wear-resistant, chemical stability, light oxidation aging, anti-acid/alkali corrosion, applied to different geological conditions, such as saline soil, desert, etc.
2).Wide temperature range, high tensile strength, good rigidity and toughness, good load capacity and anti-erosion ability.

3).Size is relatively stable, change the height and welding distance can meet the needs of different projects.

4).Retractile, easy to transport.
5).Easy to use, can use the local materials and achieve rapid construction, reduce construction cost.
6).Can be used repeatedly.
HDPE Textured Geocell Applications:
1). To stable the roadbed of railway.
2). To stable the roadbed of highway.
3). To bear the load of dike or retaining wall.
4). To the imporement of shallow river way.
5). To support the pipeline and sewer.
6). For the prevention of landslide as a heavy-duty hybrid force retaining wall.
7). To be used as independent wall, wharf and breakwater, etc.
8). For the desert, beaches and the riverbed, the river bank's regulation.
HDPE Textured Geocell Technical Data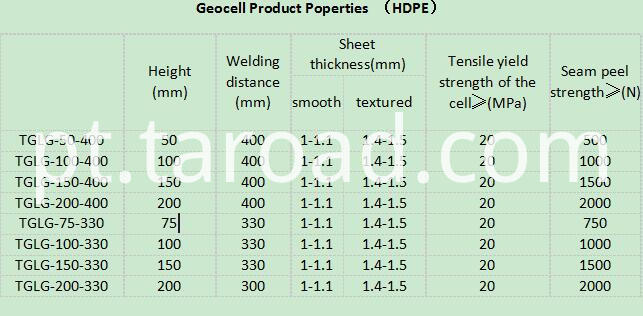 Plastic Textured Geocells Sample: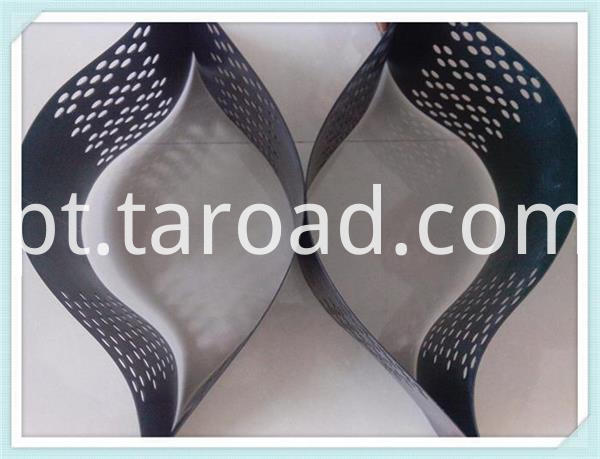 Plastic Textured Geocells Production Equipment: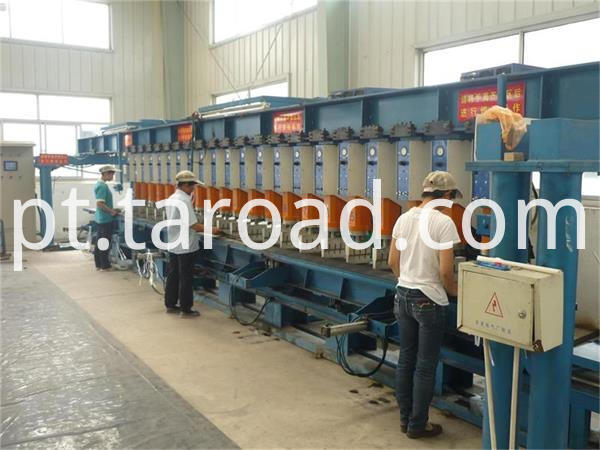 HDPE Textured Geocell Sheet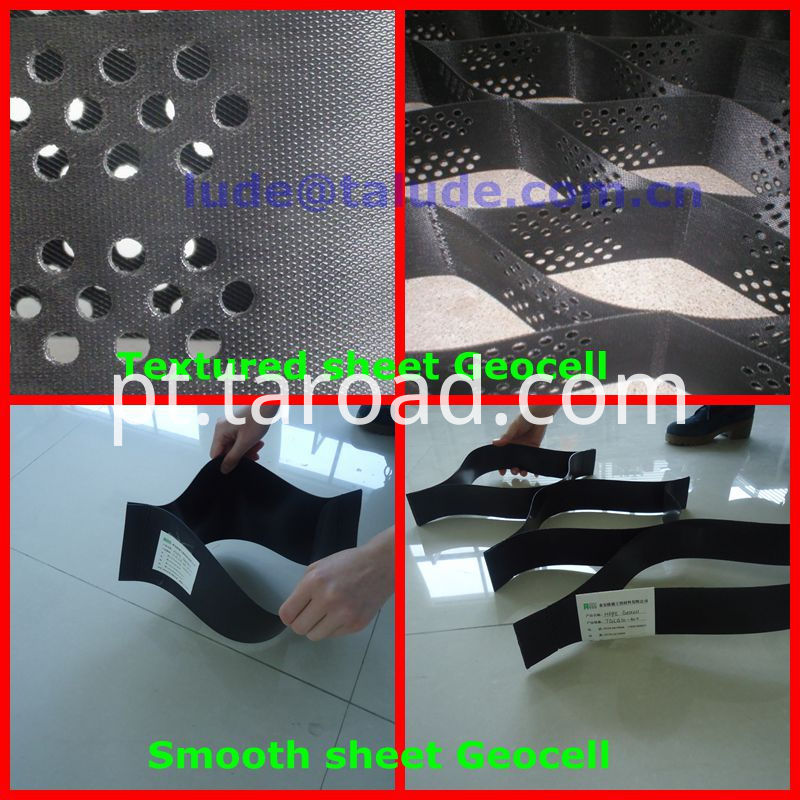 HDPE Textured Geocell Package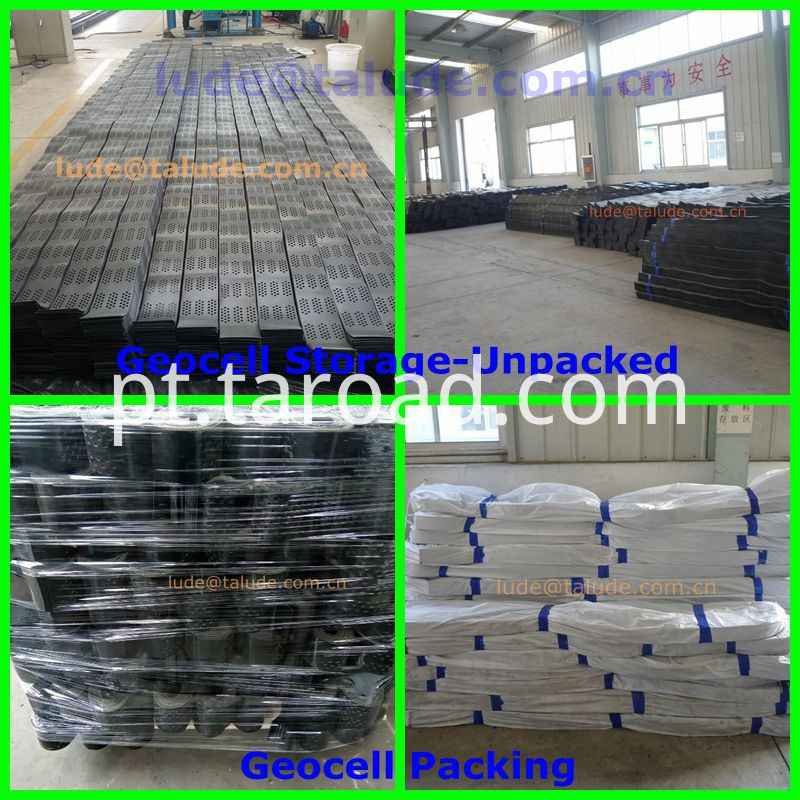 HDPE Textured Geocell Loading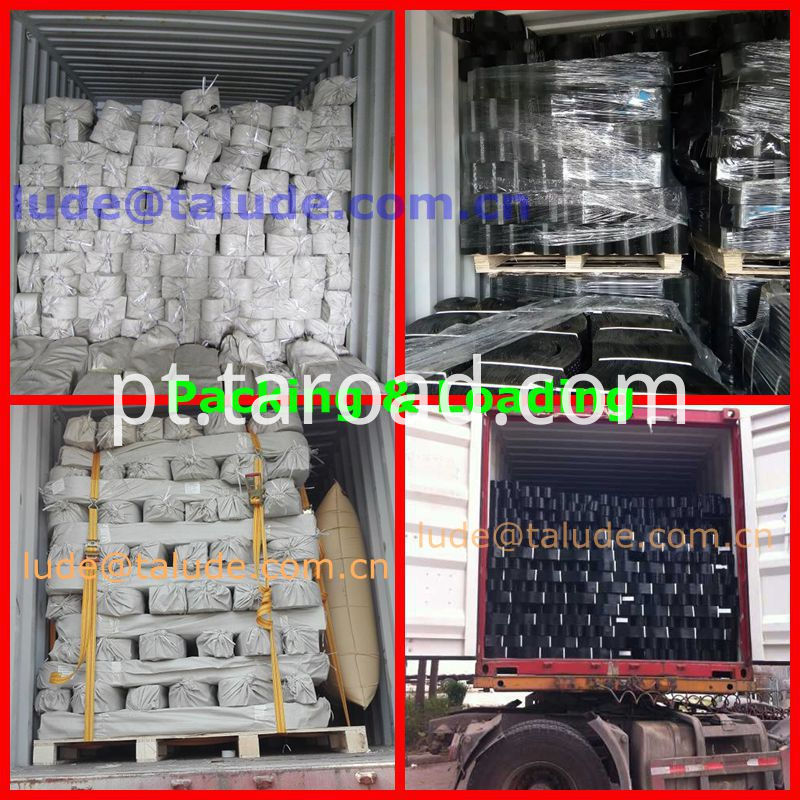 HDPE Textured Geocell Application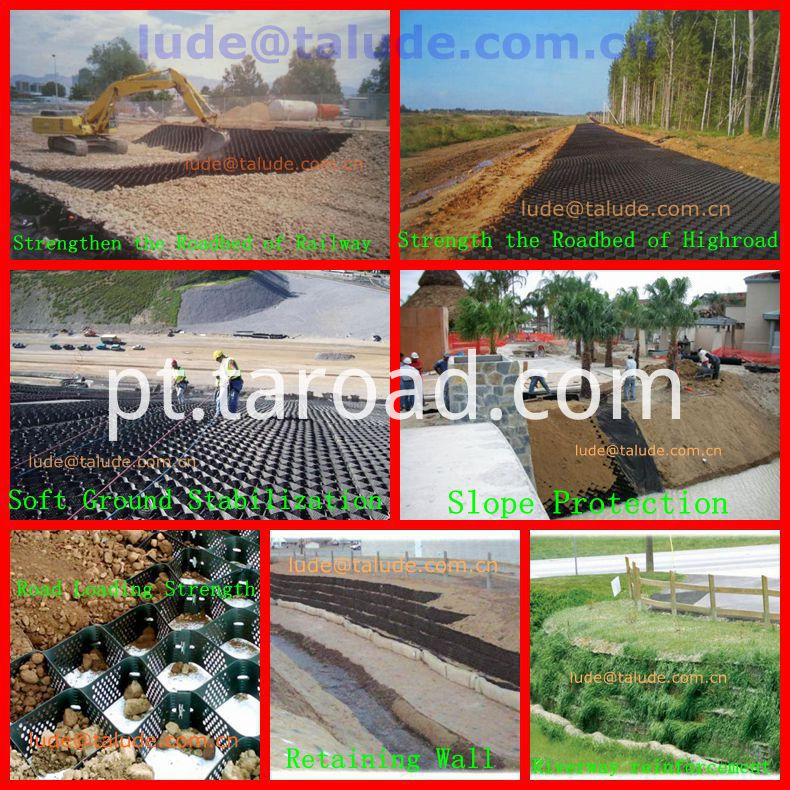 Looking Forward to Your Cooperation!
Grupo de Produto : HDPE Geocell > Geocel texturizado de PEAD